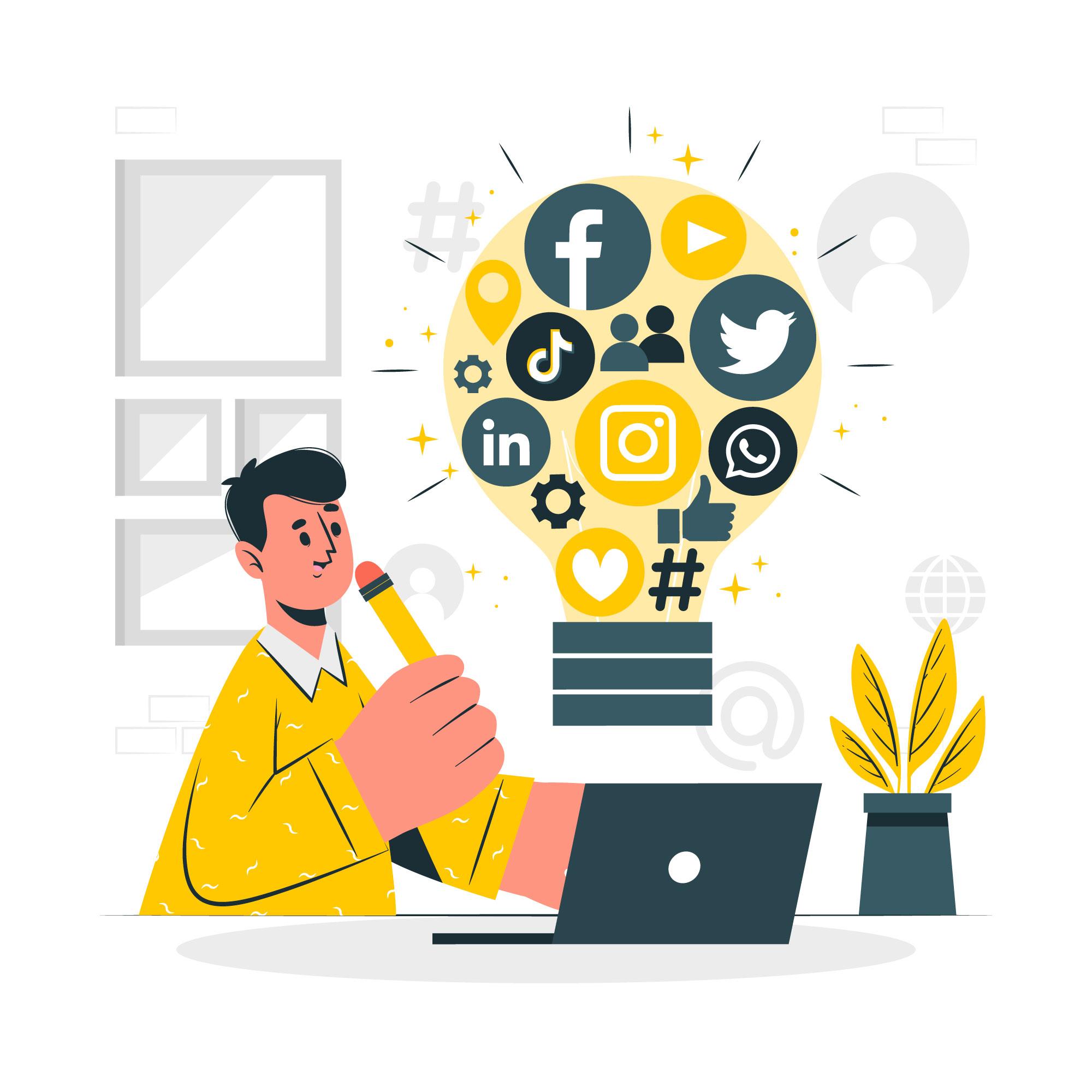 Social Media Marketing Agency
Welcome to Innovative Bees, where we unlock the power of social media marketing to propel your brand to new heights. In today's fast-paced digital landscape, establishing a strong presence on social media platforms is vital for businesses seeking to thrive and succeed. With our expertise and innovative strategies, we are here to help you harness the immense potential of social media and connect with your target audience in captivating ways.
At Innovative Bees, we understand that each business is unique and requires a tailored approach. Our team of skilled social media marketing agency will work closely with you to craft a comprehensive and personalized marketing strategy. We delve deep into your brand's essence, unraveling its core values, and mapping out a roadmap for success in the vast social media realm.
Our approach is anchored in creativity and innovation. We believe in pushing boundaries, thinking outside the box, and conjuring enchanting content that captivates and inspires. Through engaging visuals, compelling storytelling, and strategic social media campaigns, we weave a tapestry of experiences that leave a lasting impression on your audience.
With our profound understanding of the ever-changing social media landscape, we possess exceptional skills in navigating intricate algorithms and staying attuned to prevailing trends. Employing state-of-the-art analytics and cutting-edge tools, we delve deep into the preferences and behaviors of your target audience. Equipped with this invaluable knowledge, we optimize your social media presence, ensuring that every post, tweet, or video strikes a chord with your specific market segment.
But it's not just about likes, shares, and followers. At Innovative Bees, we understand the true value of social media lies in driving tangible results. Whether it's increasing website traffic, generating leads, or boosting conversions, we strive to deliver measurable outcomes that fuel your business growth.
Partner with us and embark on a transformative journey in the realm of social media marketing. Let Innovative Bees be your guide as we harness the power of social media to elevate your brand, amplify your message, and cultivate a thriving community of loyal supporters. Together, we will create a buzz that resonates far and wide.